Choosing a safe and responsible boarding home or facility for your beloved pet is an important part of planning a getaway. With many unregulated and unlicensed homes and facilities providing these services, your pet's health and safety can be put at risk. So how do you pick?
Here are a few things to consider: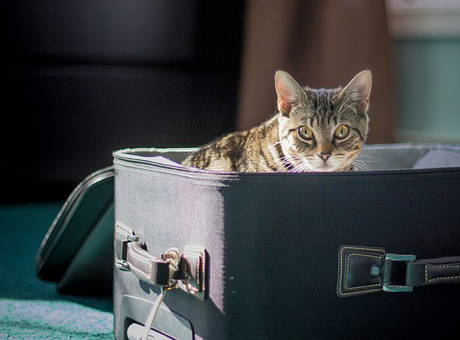 1. Word of Mouth. Unfortunately, anyone can run a boarding facility and can do so without regulation. And websites that match families with pet boarders do very little to enforce quality care. Testimony from those we trust can often be a good safeguard in choosing someone to care for your animal(s). Ask friends and family for names of those they have worked with in the past to board their animals; their success and trust in a facility is a good first step in ensuring your pet will have a good experience.
2. Visit the facility. Ask the owner for an in-person tour of where your animal will spend their time. A boarder who is unwilling to allow you to come to the facility or only wants to do so virtually (such as through Facetime) is a big red flag.
What's the noise level like?
Is animal waste picked up? How clean is the facility?
Are fenced areas secure?
Does the home/facility have cameras or an alarm system for when staff are not present?
What's the setup of the kennels?
Are there outdoor play areas?
How are animals separated, and are species kept separate from one another (i.e,. are cats housed with dogs, or are they in separate areas)?
Are kennels large enough for the animals to be comfortable, stand up, turn around and lie down?
3. Ask about the staff. There are no required certifications to work or run an in home boarding facility, so determining the quality of the staff is essential to keeping your animals safe. Some questions to ask:
How many staff are onsite and what hours they are present?
Do they have training in understanding and responding to animal body language?
Can they expertly administer medications?
How do they safeguard against infectious diseases?
4. Discuss operating procedures. Gather information on things such as how many animals can be boarded at one time and how they are separated, including from any personal pets that the owner may have.
How is feeding done? How do they manage animals who "resource guard" (i.e., those who become aggressive when other animals or people come near their food or treats)
How often are animal areas cleaned? What type of sanitation happens in between animals?
What happens when an animal in their care becomes sick or injured?
5. Ask about emergency plans. Find out how various situations are managed – fires, natural disasters, dog fights, severe illness, missing animals or injury to your pet. Getting a sense for whether or not a boarding facility/home has thought through these scenarios will give you a sense of how prepared they are to manage these types of situations.
6. Get a detailed plan of your animal's care. Understanding the daily care that your animal will receive is important. Animals should have ample supply to their own clean water and food bowls. Exercise should be provided several times daily, and all animals should be housed in areas that are safe, clean and stress free. Use caution in situations where animals are free to roam with others at all times, especially without direct supervision.  Ask about how many hours your animal will be kept in her/her kennel and how often staff visits with them.
6. Ask for a trial run. Before you leave the country on a three week vacation, do a shorter trial run or day care at the boarding facility you're considering. This can help ease your animal into a longer period, reducing the stress for an animal who isn't typically boarded and remind them you'll be returning! It will also give you another sense as to how things are run, easing your stress, too.