Ann Arbor, MI (September 19, 2019) – HSHV and Puppy Mill Awareness of Southeast Michigan applaud the Washtenaw County Board of Commissioners for unanimously passing a resolution to encourage local communities to adopt a Humane Pet Acquisition Ordinance, as introduced by Commissioner Andy Labarre.
It is well-known that commercial breeding facilities, known as puppy and kitten mills, are incredibly cruel, creating unnecessary suffering and financial and emotional hardship on consumers who are usually unaware of where the animals come from and often deal with lingering health problems.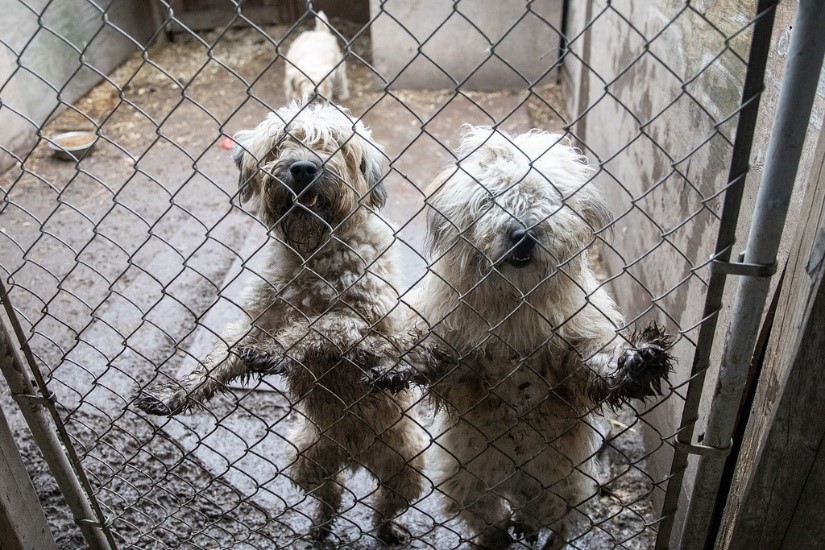 This ordinance would ensure that our pets come to us only by way of humane business models — through nonprofit adoption agencies and responsible breeders. The sale of dogs and cats in pets stores and sourced through commercial breeders would be prohibited. In addition to dogs and cats, the model ordinance seeks to protect rabbits, ferrets, long-lived birds, unweaned birds and large reptiles (animals derived through cruel means and more likely to be sold to individuals unprepared for their care). Sales on roadsides, flea markets, and parking lots would also be outlawed.
"We hope the localities will follow the County's leadership and adopt this ordinance. There is no downside. The regulations don't impact responsible breeders, and the vast majority of independent pet stores and industry chains have already shunned these cruel industries, no longer selling dogs and cats. Instead, focusing their business model on pet supplies and services and helping shelters and rescue organizations with adoptions," said Pam Sordyl from Puppymill Awareness.
"Most residents of Washtenaw County think of their pets like family. They want us to do everything we can to protect them from unnecessary harm. This important measure will help protect animals and consumers in Washtenaw County from cruel breeders and irresponsible retailers. We are so grateful to the Washtenaw County Board of Commissioners for choosing compassion over cruelty and to Commissioner Andy LaBarre for being such a strong advocate for animals," said Tanya Hilgendorf, HSHV President and CEO.
The County resolution coincides with Puppy Mill Awareness Day on September 21. This national event was created to call attention to the atrocities of the puppy mill industry and encourage the public to adopt – not shop.
About The Humane Society of Huron Valley:
The Humane Society of Huron Valley, located in Ann Arbor, is an independent 501(c)(3) nonprofit organization and relies solely on the generosity of our supporters to provide critical community programs and services. HSHV is an award-winning organization, recognized for our best practices and highest animal "save rate" among all similar shelters in Michigan. Charity Navigator, the nation's top charity evaluator, awarded HSHV a 4-star ranking, the highest possible. The mission of HSHV is to promote the loving, responsible care of all animals in our community. HSHV is not affiliated with any other humane organization and does not receive funding from the United Way. More information can be found on HSHV's website (hshv.org) and in our annual report (www.hshv.org/annualreport).
About Puppy Mill Awareness of Southeast Michigan:
The Puppy Mill Awareness Meetup of Southeast Michigan is working to end the mass production of dogs in commercial kennels ("puppy mills"). Our mission is to educate the public about the cruel cycle of commercial dog breeding and the pet store link.